Tai Chi Groups and Classes: All Countries
View tai chi, qigong, meditation, and yoga classes, groups, studios, and school listings for all countries. These listings are not just for traditional studios and classes. All around the world, you can find groups meeting and practicing tai chi, meditation, qigong, and yoga in parks and community centers. Make sure to check out the categories of each listing to see what else is offered. Many studios and groups will conduct qigong, meditation, and yoga classes in addition to tai chi classes.
Platinum Sponsor
Boca Raton, FL 33432, USA
561-367-7788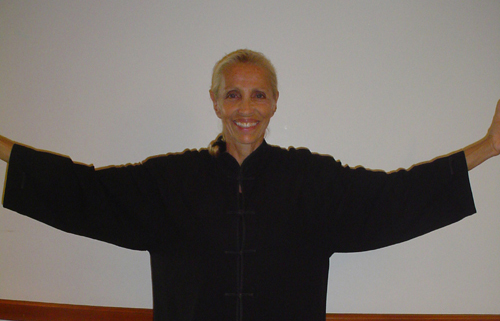 Hailing from beautiful downtown Boca Raton, we focus on personal evolution. That means be 1 step higher than you were a minute ago.
We provide corporate & personal development services using tai chi, chi kung, kung fu, nutrition, music & events to take that step, build foundation & facilitate growing positive energy in this life, in the corporate & individual sectors & in communities throughout the planet.
Do Corporate Tai Chi for productivity, understanding that the word "CORPORATE" signifies related to a group. That means do it at work, at school, at play. Get your personal freedom on, and do it at home on a daily basis. Remember, all you need is a minute.

When we're doing something good, we're not doing something bad!
Keep the flow going.  Also visit http://www.dianegold.com/articles/?p=50 to view a clarifying article as well as http://warriorsofweight.com/issues to read some good stuff about becoming our best self through any method.
Peace IN,
D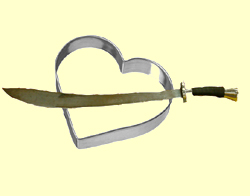 Categories: Tai Chi, Qigong
Platinum Sponsor
1716 NW Market St, Seattle, WA 98107, USA
(206) 789-0993
We are a thriving community of Qi practitioners. We offer Yang & Chen Taijiquan, Sword, Fan, Push Hands, Luohan Qigong, Muscle Tendon, Bone Marrow Washing Qigong, Soaring Crane & more! All levels are welcome. Those of you with special health concerns are welcome as are those of you who are seasoned athletes. You can try 2 weeks of unlimited classes for $25! Come play & learn with us.
Categories: Tai Chi, Qigong
Platinum Sponsor
2736 Hennepin Avenue #104, Minneapolis, MN 55408, USA
612-825-6824
Since 1977, Tilopa Tai Chi Qigong Center,  a Minneapolis, Minnesota, Center for the Inner Harmony of Body Mind and Spirit, has taught Tai Chi and Qigong to over 10,500 students. Our focus is on the deeper healing and classical meditative arts of Tai Chi Chuan and Qigong. Taoist philosophies, breathing techniques, energy balancing, and meridian pathways are always taught as an integral part of our classes. It is the Goal of Our Program to provide a rich and unique learning opportunity for those who wish a thorough understanding and mastery of this art. Our instruction honors individual needs and learning methods. Our School of Tai Ch and Qigong provides a comprehensive in-depth authentic study of the ancient healing arts of Tai Chi and Qigong as well as Taoist Philosophies  It is taught in a relaxed, friendly atmosphere, where students learn from certified and qualified Instructor.
In 1997, Marilyn opened our Kihei, Maui, Hawaii Tilopa Tai Chi Qi Gong branch; located in a place of natural beauty across the Pacific Ocean on one of the finest beaches in the world. The Maui Tilopa Tai Chi Qigong Center holds its classes and workshops in an island paradise with tropical gardens, warm clear turquoise water and pure white sandy beaches, a true sanctuary of peace and natural beauty. Our Tai Chi Qigong Retreat offers programs, as well as certification courses on various tai chi qigong related topics. You will be able to expand your awareness and knowledge, gain new skills and if you like, get certified while enjoying a joyous tai chi practice and a peaceful beach for deep relaxation.
In plain English, both of our centers, Maui, Hawaii and Minneapolis St. Paul MN, provide;  Tai Chi Qigong classes and workshops that will bring about balance, harmony and a sense of well being to you in ways that enhance your body, mind and spirit. We do all that at a school where you'll work with friendly and down to earth tai chi experts who have decades of experience in tai chi qigong.
Categories: Tai Chi, Qigong
Platinum Sponsor
Manhattan, NY 10030, USA
866-327-2254
Urban Qi's mission is to help heal the generational trauma experienced in urban communities that contributes to the high incidence of chronic illnesses experienced by its residents.Through the practice of the ancient arts and sciences of Qigong, Taijiquan and other indigenous healing arts, Urban Qi's focus is to promote optimal health and well-being through the cultivation of self-reliance and self-awareness.
Categories: Tai Chi, Qigong, Healing Meditation
Platinum Sponsor
15581 South Dixie Highway, Monroe Charter Township, MI 48161, USA
734-770-5972
"Tai Chi empowers people to improve their health and well being."
Providing individual and group training in Sun, Yang, Chen forms. Beginning students welcome. On-Site Workshops available. Regular Tai Chi classes are available on Monday, Tuesday, Thursday, and Saturday. Visit our website  http://www.taichimonroe.com/tai-chi-classes/  for class times.      www.taichimonroe.com
This ancient Chinese exercise/art is proven to relieve stress, strengthen muscles and improve balance. Tai Chi Monroe's purpose is to empower people to improve health and wellness. We adhere to the safe principles taught by Dr Paul Lam. In 1997, Dr Paul Lam led a team of tai chi and medical experts to create this program. It is easy to learn, enjoyable, safe and effective for improving health. Studies have shown it relieves pain and improves quality of life.
NEW — Tai Chi for Balance and Fall Prevention Class
Viola Everett is a Senior Trainer and certified instructor through Dr. Paul Lam's Tai Chi for Health organization. She has been teaching for over 30 years. She is also a certified instructor of Choi Kwang Do. She holds a 3rd Degree black belt in martial arts, and has been an instructor of Martial Arts for many years
In 2006, Viola found Dr. Paul Lam's Tai Chi for Health programs It was a form of Tai chi that was safe and gentle and the answer to balancing her life. Viola knew she had found a life-long exercise that was enjoyable and that one would be able to do well into their senior years.
Viola now devotes her time and energy to teaching Tai Chi to those with health issues. She brings a wealth of talent and information to each class. Her method of teaching is safe, gentle and relaxed, and easy to learn. In Mrs. Everett's classes you will receive both group and individual instruction. Coupled with the breathing exercises she shares, you will find you are more relaxed and calm throughout the day; and feeling healthier and stronger.
Categories: Tai Chi, Qigong, Healing Meditation
Platinum Sponsor
4413 Tuckerman St, University Park, MD 20782, USA
301-466-5894
Dancing In Silence, Inc., a traditional martial arts center offers evening classes in Lao (Old) Yang Family Taiji Chuan, QiGong, &  Taoist Longevity excercises. Call 301-466-5894 to enroll. Classes are held on Thursdays evenings  from 6:00-7:30pm and 7:40-9:10 pm. Free Taiji  is offered every Saturday from 8am-10am at the University Park Church of the Brethren, located at 4413 Tuckerman Street in University Park, MD 20783. (The church is 1 mile south of University of Maryland College Park campus off US 1 and Tuckerman Street.)
Categories: Tai Chi, Qigong
Gold Sponsor
South Freeport, ME 04078, USA
207-712-6264
Yang Style Taijiquan (T'ai Chi Chuan), Push Hands, Taiji Ball Training, Chin Na, Qigong (Chi Kung). Classes offered in our barn-studio in South Freeport and in Brunswick, at Bowdoin College. Additional training seminars available throughout the year.
Categories: Tai Chi, Qigong
Gold Sponsor
1539 South Broadway, Denver, CO 80210, USA
720-690-2005
Exercise by Moving Slowly!
Our Yang-style Tai Chi and Qigong is about an integrative approach to your health. We focus on developing your chi, your balance, your health, and don't care about breaking boards. Relax, breathe, flow through your life in a new invigorated way at Jasmine Dragon Tai Chi/Qigong – a form perfected for its energy cultivation. Convenient class times at very affordable rates.

We especially welcome seniors, military veterans (special discounts), diabetics and those with special health concerns. We've worked with PTSD, diabetes, lupus, MS, sleep issues, burn victims, COPD and people of all ages.
Categories: Tai Chi, Qigong
Silver Sponsor
2791 24th St, Sacramento, CA 95818, USA
916 454 5526
Classes in Tai Chi, QiGong and Yoga with some classes especially for seniors. Emphasis is on a contempoary approach utilising personal exploration, experimentation and lots of adaptions to simplify forms to make learning easier and more rewarding . Self massage- using both the hands and massage tools are incorporated into classes.
Categories: Tai Chi, Qigong
Silver Sponsor
154 Eric Dr, Coventry, CT 06238, USA
860-742-5892
Silver Dragon provides Tai Chi and Qi Gong classes and workshops in Central and Northeastern Connecticut. We use a combination of Qi Gong and simple Tai Chi movements to accelerate the students' development and energy awareness. Call or email for class and workshop dates, times and details.
Categories: Tai Chi, Qigong